Skip's Corner
Escape to Skip's Corner in the Villages of Crystal Beach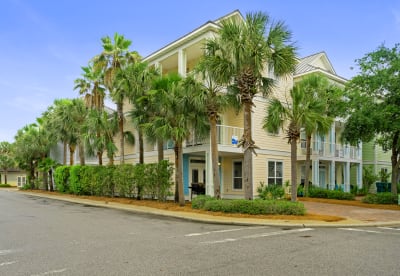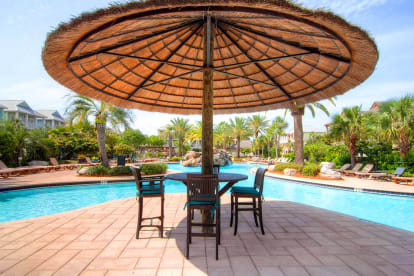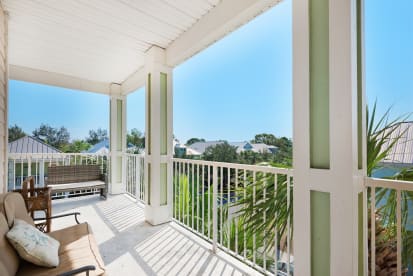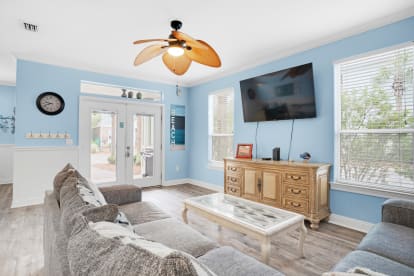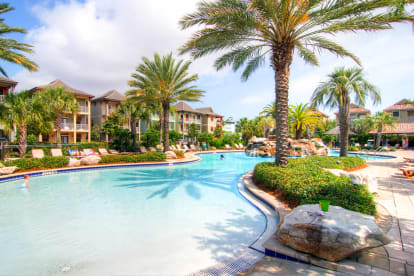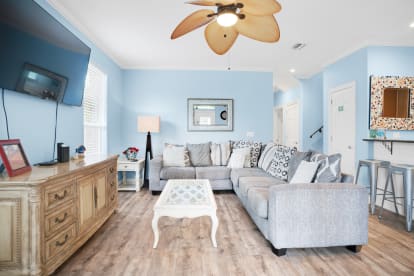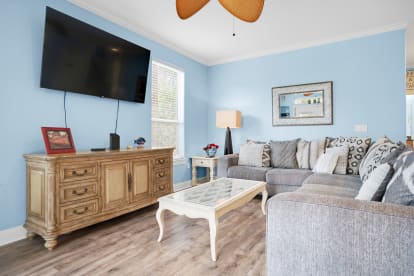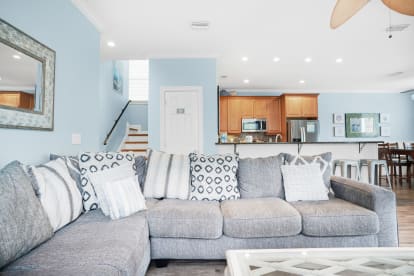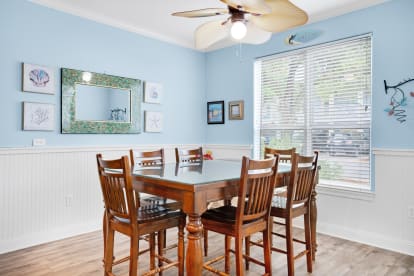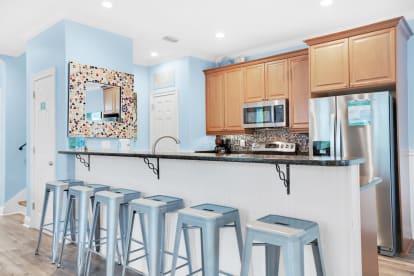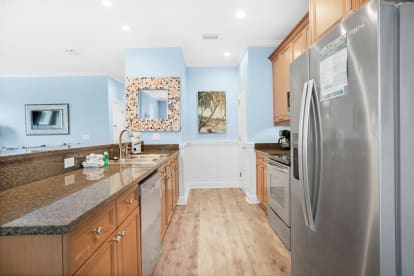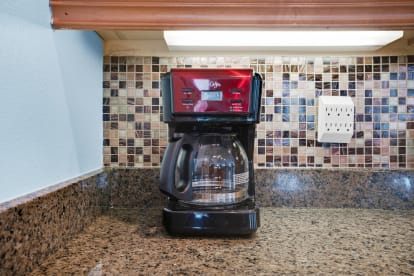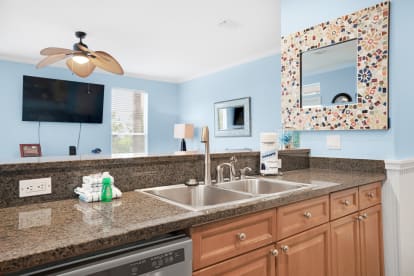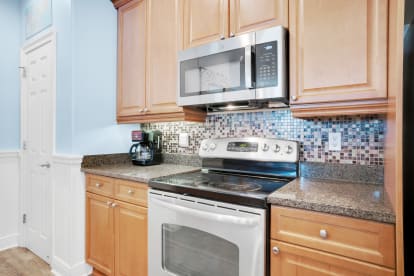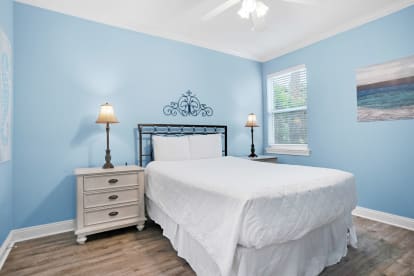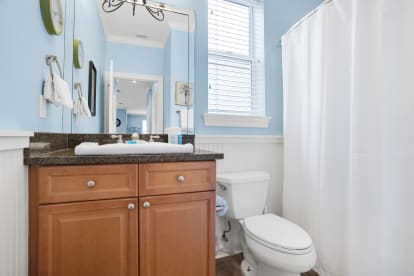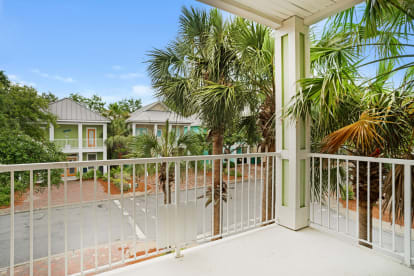 ---

My ECBYO listing
Description
Top Reasons to Book this Lovely Home:

* Inquiries, Email: skip@razzi.com or TEXT ONLY: 513-257-6578

* 2 Balconies with Quiet Street Views

* Steps to the Community Pool 

* Free Seasonal Beach Trolley 

* Neighborhood is about 900 yds from Crystal Beach

* Gated neighborhood, Huge Lagoon Pool (seasonally heated), Hot tub

* Snorkel the Dolphin Reef-more info under Area Attractions below

* Destin Commons is right across Hwy 98! 

* Professionally Managed; 24/7 Service

Escape to Skip's Corner in the Villages of Crystal Beach for your next beach getaway. This lovely 6 bedroom, 4 bath home is conveniently located near the luxurious community lagoon pool and has quiet street views. There is a first-floor queen bedroom. On the second floor you'll find a king master suite, a queen bedroom, and a bunkroom with a twin over full. The third floor offers two queen bedrooms. One of the queen bedrooms also has a twin over twin bunkbed to provide sleeping accommodations for up to 16 guests. The pristine, fully equipped kitchen boasts stainless steel appliances, tile floors, and granite countertops. The home is also equipped with a dining table for 6 and breakfast bar with additional seating, plus a full-sized laundry room with washer and dryer to accommodate your large group. Enjoy refreshments on one of two spacious balconies, relax comfortably in the living area, or catch some sun by the community lagoon pool.  Come see why Skip's Corner is sure to be your next home away from home in Destin.

*This property is NOT AVAILABLE for rent to those under the age of 25. No Exceptions.*

*The lagoon pool is seasonally heated for the weeks of Thanksgiving, Christmas, and Spring Break (1st week of March to 2nd week of April).*

The Bed Setup:

1st Floor
Guest Bedroom: Queen

2nd Floor
Master Bedroom: King
Guest Bedroom: Queen
Guest Bedroom: Twin over Full Bunk

3rd Floor
Guest Bedroom: Queen
Guest Bedroom: Queen with Twin over Twin Bunk

*Although this unit can accommodate 17 guests, the maximum occupancy is 16*

Villages of Crystal Beach is an exclusive, gated community only a few blocks from the beautiful blue waters and white sandy beaches of Destin. You can make the walk on foot or hop on the free seasonal trolley service (Memorial Day through Labor Day): they will even pick you up at the house and drop you off right at the beach! The pool area at Villages of Crystal Beach is a vacation must! The lagoon style zero entry pool is 30,000 square feet of gorgeous, sparkling clear water. There is a spa, tropical landscaping, and plenty of seating areas. It also has surround sound, a flat screen TV, and a grilling area to help you relax and unwind.

Please note that there are parking restrictions within the Villages of Crystal Beach. There are two parking spaces available in the driveway of the home with an overflow lot for one additional vehicle. Trailers, RV's, boats, golf carts, and motorcycles are not allowed within the community gates; alternate parking arrangements will need to be made for these items. 

Area Attractions: 

There are wonderful shops and restaurants close by and great attractions such as golf courses, Big Kahuna's Water and Adventure Park, boating, fishing, and watersports!

Close by is Destin Commons, a beautifully landscaped, pedestrian-friendly area and a great family venue where children will love to play in the interactive water fountains. Also, for the younger guests, a nautically/pirate themed outdoor playground features a 1,750 square foot soft play area with various creatures from the sea, slides, and a treasure chest!  Destin Commons also has a mini train for the kids. Destin Commons features over 75 shops and restaurants, including Godiva Chocolates, AMC Movie Theaters and Bass Pro Shop.

If you are near Miramar Beach, the snorkelers in your group will love the new artificial reef called Dolphin Reef, deployed in 2017.  Located just 685 feet straight out from the Miramar Regional Public Beach access (by Pompano Joe's), it is becoming a haven for sea life. Each of the 4 snorkeling reefs comprises 40 acres of permitted sea bottom. The Dolphin Reef is at a depth of 12-20 feet. We strongly recommend that snorkelers use a kayak, paddleboard, or other flotation device when visiting the snorkel reefs. Sea conditions can and do change quickly and often. Enjoy!
From/To
Nightly
Weekend
Weekly
Monthly
Min Nights
09/20/2024
09/21/2024
$613
--
--
--
3
09/22/2024
09/22/2024
$501
--
--
--
3
09/23/2024
09/25/2024
$473
--
--
--
3
09/26/2024
09/26/2024
$585
--
--
--
3
09/27/2024
09/28/2024
$613
--
--
--
3
09/29/2024
09/29/2024
$501
--
--
--
3
09/30/2024
10/02/2024
$521
--
--
--
3
10/03/2024
10/03/2024
$644
--
--
--
3
10/04/2024
10/05/2024
$674
--
--
--
3
10/06/2024
10/06/2024
$552
--
--
--
3
10/07/2024
10/09/2024
$521
--
--
--
3
10/10/2024
10/10/2024
$644
--
--
--
3
10/11/2024
10/12/2024
$674
--
--
--
3
10/13/2024
10/13/2024
$552
--
--
--
3
10/14/2024
10/16/2024
$210
--
--
--
3
10/17/2024
10/17/2024
$260
--
--
--
3
10/18/2024
10/19/2024
$272
--
--
--
3
10/20/2024
10/20/2024
$223
--
--
--
3
10/21/2024
10/23/2024
$210
--
--
--
3
10/24/2024
10/24/2024
$260
--
--
--
3
10/25/2024
10/26/2024
$272
--
--
--
3
10/27/2024
10/27/2024
$223
--
--
--
3
10/28/2024
10/30/2024
$210
--
--
--
3
10/31/2024
10/31/2024
$260
--
--
--
3
11/01/2024
11/02/2024
$272
--
--
--
3
11/03/2024
11/03/2024
$223
--
--
--
3
11/04/2024
11/06/2024
$210
--
--
--
3
11/07/2024
11/07/2024
$260
--
--
--
3
11/08/2024
11/09/2024
$272
--
--
--
3
11/10/2024
11/10/2024
$223
--
--
--
3
11/11/2024
11/13/2024
$210
--
--
--
3
11/14/2024
11/14/2024
$260
--
--
--
3
11/15/2024
11/16/2024
$272
--
--
--
3
11/17/2024
11/17/2024
$223
--
--
--
3
11/18/2024
11/20/2024
$667
--
--
--
3
11/21/2024
11/21/2024
$824
--
--
--
3
11/22/2024
11/23/2024
$863
--
--
--
3
11/24/2024
11/24/2024
$706
--
--
--
3
11/25/2024
11/25/2024
$667
--
--
--
3
11/26/2024
11/27/2024
$210
--
--
--
3
11/28/2024
11/28/2024
$260
--
--
--
3
11/29/2024
11/29/2024
$272
--
--
--
3
11/30/2024
11/30/2024
$299
--
--
--
3
12/01/2024
12/01/2024
$245
--
--
--
3
12/02/2024
12/04/2024
$231
--
--
--
3
12/05/2024
12/05/2024
$286
--
--
--
3
12/01/2023
12/02/2023
$135
--
--
--
2
12/03/2023
12/06/2023
$120
--
--
--
2
12/07/2023
12/09/2023
$135
--
--
--
2
12/10/2023
12/13/2023
$120
--
--
--
2
12/14/2023
12/16/2023
$135
--
--
--
2
12/17/2023
12/19/2023
$120
--
--
--
2
12/20/2023
12/21/2023
$150
--
--
--
2
12/22/2023
12/23/2023
$255
--
--
--
2
12/24/2023
12/24/2023
$225
--
--
--
2
12/25/2023
12/27/2023
$212
--
--
--
2
12/28/2023
12/28/2023
$262
--
--
--
2
12/29/2023
12/30/2023
$275
--
--
--
2
12/31/2023
12/31/2023
$277
--
--
--
2
01/01/2024
01/02/2024
$261
--
--
--
3
01/03/2024
01/17/2024
$150
--
--
--
3
01/18/2024
01/18/2024
$165
--
--
--
3
01/19/2024
01/20/2024
$172
--
--
--
3
01/21/2024
01/24/2024
$150
--
--
--
3
01/25/2024
01/25/2024
$165
--
--
--
3
01/26/2024
01/27/2024
$172
--
--
--
3
01/28/2024
01/31/2024
$150
--
--
--
3
02/01/2024
02/01/2024
$165
--
--
--
3
02/02/2024
02/03/2024
$172
--
--
--
3
02/04/2024
02/07/2024
$150
--
--
--
3
02/08/2024
02/08/2024
$165
--
--
--
3
02/09/2024
02/10/2024
$172
--
--
--
3
02/11/2024
02/14/2024
$150
--
--
--
3
02/15/2024
02/15/2024
$173
--
--
--
3
02/16/2024
02/17/2024
$182
--
--
--
3
02/18/2024
02/21/2024
$150
--
--
--
3
02/22/2024
02/22/2024
$173
--
--
--
3
02/23/2024
02/24/2024
$182
--
--
--
3
02/25/2024
02/28/2024
$150
--
--
--
3
12/06/2024
12/07/2024
$299
--
--
--
3
12/08/2024
12/08/2024
$245
--
--
--
3
12/09/2024
12/11/2024
$231
--
--
--
3
12/12/2024
12/12/2024
$286
--
--
--
3
12/13/2024
12/14/2024
$299
--
--
--
3
12/15/2024
12/15/2024
$245
--
--
--
3
12/16/2024
12/18/2024
$231
--
--
--
3
12/19/2024
12/19/2024
$286
--
--
--
3
12/20/2024
12/21/2024
$299
--
--
--
3
12/22/2024
12/22/2024
$815
--
--
--
3
12/23/2024
12/25/2024
$770
--
--
--
3
12/26/2024
12/26/2024
$951
--
--
--
3
12/27/2024
12/28/2024
$996
--
--
--
3
12/29/2024
12/29/2024
$815
--
--
--
3
12/30/2024
12/31/2024
$770
--
--
--
3
01/01/2025
01/01/2025
$513
--
--
--
3
01/02/2025
01/02/2025
$634
--
--
--
3
01/03/2025
01/04/2025
$200
--
--
--
3
01/05/2025
01/05/2025
$163
--
--
--
3
01/06/2025
01/08/2025
$154
--
--
--
3
01/09/2025
01/09/2025
$191
--
--
--
3
01/10/2025
01/11/2025
$200
--
--
--
3
01/12/2025
01/12/2025
$163
--
--
--
3
01/13/2025
01/15/2025
$154
--
--
--
3
01/16/2025
01/16/2025
$191
--
--
--
3
01/17/2025
01/18/2025
$200
--
--
--
3
01/19/2025
01/19/2025
$163
--
--
--
3
01/20/2025
01/22/2025
$154
--
--
--
3
01/23/2025
01/23/2025
$191
--
--
--
3
01/24/2025
01/25/2025
$200
--
--
--
3
01/26/2025
01/26/2025
$163
--
--
--
3
01/27/2025
01/29/2025
$154
--
--
--
3
01/30/2025
01/30/2025
$191
--
--
--
3
01/31/2025
02/01/2025
$200
--
--
--
3
02/02/2025
02/02/2025
$163
--
--
--
3
02/03/2025
02/05/2025
$154
--
--
--
3
02/06/2025
02/06/2025
$191
--
--
--
3
02/07/2025
02/08/2025
$200
--
--
--
3
02/09/2025
02/09/2025
$163
--
--
--
3
02/10/2025
02/12/2025
$154
--
--
--
3
02/13/2025
02/13/2025
$173
--
--
--
3
02/14/2025
02/15/2025
$182
--
--
--
3
02/16/2025
02/19/2025
$150
--
--
--
3
02/20/2025
02/20/2025
$173
--
--
--
3
02/21/2025
02/22/2025
$182
--
--
--
3
02/23/2025
02/26/2025
$150
--
--
--
3
02/27/2025
02/27/2025
$173
--
--
--
3
02/28/2025
03/01/2025
$182
--
--
--
3
03/02/2025
03/02/2025
$472
--
--
--
3
03/03/2025
03/03/2025
$446
--
--
--
3
03/04/2025
03/05/2025
$542
--
--
--
3
03/06/2025
03/06/2025
$670
--
--
--
3
03/07/2025
03/08/2025
$702
--
--
--
3
03/09/2025
03/09/2025
$574
--
--
--
3
03/10/2025
03/12/2025
$542
--
--
--
3
03/13/2025
03/13/2025
$670
--
--
--
3
03/14/2025
03/15/2025
$702
--
--
--
3
03/16/2025
03/16/2025
$574
--
--
--
3
03/17/2025
03/17/2025
$542
--
--
--
3
03/18/2025
03/19/2025
$525
--
--
--
3
03/20/2025
03/20/2025
$649
--
--
--
3
03/21/2025
03/22/2025
$680
--
--
--
3
03/23/2025
03/23/2025
$556
--
--
--
3
03/24/2025
03/24/2025
$525
--
--
--
3
03/25/2025
03/26/2025
$552
--
--
--
3
03/27/2025
03/27/2025
$682
--
--
--
3
03/28/2025
03/29/2025
$715
--
--
--
3
03/30/2025
03/30/2025
$585
--
--
--
3
03/31/2025
04/02/2025
$552
--
--
--
3
04/03/2025
04/03/2025
$682
--
--
--
3
04/04/2025
04/05/2025
$715
--
--
--
3
04/06/2025
04/06/2025
$585
--
--
--
3
04/07/2025
04/09/2025
$552
--
--
--
3
04/10/2025
04/10/2025
$622
--
--
--
3
04/11/2025
04/12/2025
$651
--
--
--
3
04/13/2025
04/13/2025
$533
--
--
--
3
04/14/2025
04/16/2025
$503
--
--
--
3
04/17/2025
04/17/2025
$622
--
--
--
3
04/18/2025
04/19/2025
$651
--
--
--
3
04/20/2025
04/20/2025
$533
--
--
--
3
04/21/2025
04/23/2025
$503
--
--
--
3
04/24/2025
04/24/2025
$622
--
--
--
3
04/25/2025
04/26/2025
$651
--
--
--
3
04/27/2025
04/27/2025
$533
--
--
--
3
04/28/2025
04/28/2025
$503
--
--
--
3
04/29/2025
04/30/2025
$553
--
--
--
3
05/01/2025
05/01/2025
$684
--
--
--
3
05/02/2025
05/03/2025
$716
--
--
--
3
05/04/2025
05/04/2025
$586
--
--
--
3
05/05/2025
05/07/2025
$553
--
--
--
3
05/08/2025
05/08/2025
$684
--
--
--
3
05/09/2025
05/10/2025
$716
--
--
--
3
05/11/2025
05/11/2025
$586
--
--
--
3
05/12/2025
05/14/2025
$553
--
--
--
3
05/15/2025
05/15/2025
$684
--
--
--
3
05/16/2025
05/17/2025
$716
--
--
--
3
05/18/2025
05/18/2025
$586
--
--
--
3
05/19/2025
05/21/2025
$553
--
--
--
3
05/22/2025
05/22/2025
$684
--
--
--
3
05/23/2025
05/23/2025
$716
--
--
--
3
02/29/2024
02/29/2024
$173
--
--
--
3
03/01/2024
03/01/2024
$182
--
--
--
3
03/02/2024
03/02/2024
$578
--
--
--
3
03/03/2024
03/03/2024
$472
--
--
--
3
03/04/2024
03/06/2024
$542
--
--
--
3
03/07/2024
03/07/2024
$670
--
--
--
3
03/08/2024
03/08/2024
$702
--
--
--
3
03/09/2024
03/22/2024
$487
--
--
--
3
03/23/2024
03/23/2024
$680
--
--
--
3
03/24/2024
03/24/2024
$556
--
--
--
3
03/25/2024
03/27/2024
$552
--
--
--
3
03/28/2024
03/28/2024
$682
--
--
--
3
03/29/2024
03/30/2024
$715
--
--
--
3
03/31/2024
03/31/2024
$585
--
--
--
3
04/01/2024
04/03/2024
$552
--
--
--
3
04/04/2024
04/04/2024
$682
--
--
--
3
04/05/2024
04/05/2024
$715
--
--
--
3
04/06/2024
04/30/2024
$509
--
--
--
3
05/01/2024
05/01/2024
$498
--
--
--
3
05/02/2024
05/02/2024
$615
--
--
--
3
05/03/2024
05/04/2024
$644
--
--
--
3
05/05/2024
05/05/2024
$527
--
--
--
3
05/06/2024
05/08/2024
$498
--
--
--
3
05/09/2024
05/09/2024
$615
--
--
--
3
05/10/2024
05/11/2024
$644
--
--
--
3
05/12/2024
05/12/2024
$527
--
--
--
3
05/13/2024
05/15/2024
$498
--
--
--
3
05/16/2024
05/16/2024
$615
--
--
--
3
05/17/2024
05/18/2024
$644
--
--
--
3
05/19/2024
05/19/2024
$527
--
--
--
3
05/20/2024
05/22/2024
$498
--
--
--
3
05/23/2024
05/23/2024
$615
--
--
--
3
05/24/2024
05/25/2024
$1,074
--
--
--
3
05/26/2024
05/26/2024
$1,079
--
--
--
3
05/27/2024
05/29/2024
$1,019
--
--
--
3
05/30/2024
05/30/2024
$1,259
--
--
--
3
05/31/2024
06/01/2024
$1,319
--
--
--
3
06/02/2024
06/02/2024
$1,079
--
--
--
3
06/03/2024
06/05/2024
$1,019
--
--
--
3
06/06/2024
06/06/2024
$1,259
--
--
--
3
06/07/2024
06/08/2024
$1,319
--
--
--
3
06/09/2024
06/09/2024
$1,079
--
--
--
3
06/10/2024
06/12/2024
$1,019
--
--
--
3
06/13/2024
06/13/2024
$1,259
--
--
--
3
06/14/2024
06/15/2024
$1,319
--
--
--
3
06/16/2024
06/16/2024
$1,079
--
--
--
3
06/17/2024
06/19/2024
$1,019
--
--
--
3
06/20/2024
06/20/2024
$1,259
--
--
--
3
06/21/2024
06/22/2024
$1,319
--
--
--
3
06/23/2024
06/23/2024
$1,079
--
--
--
3
06/24/2024
06/26/2024
$1,019
--
--
--
3
06/27/2024
06/27/2024
$1,259
--
--
--
3
06/28/2024
06/28/2024
$1,319
--
--
--
3
06/29/2024
06/29/2024
$1,451
--
--
--
3
06/30/2024
06/30/2024
$1,295
--
--
--
3
07/01/2024
07/03/2024
$1,172
--
--
--
3
07/04/2024
07/04/2024
$1,259
--
--
--
3
07/05/2024
07/06/2024
$1,319
--
--
--
3
07/07/2024
07/07/2024
$1,079
--
--
--
3
07/08/2024
07/10/2024
$1,019
--
--
--
3
07/11/2024
07/11/2024
$1,259
--
--
--
3
07/12/2024
07/13/2024
$1,319
--
--
--
3
07/14/2024
07/14/2024
$1,079
--
--
--
3
07/15/2024
07/17/2024
$1,019
--
--
--
3
07/18/2024
07/18/2024
$1,259
--
--
--
3
07/19/2024
07/20/2024
$1,319
--
--
--
3
07/21/2024
07/21/2024
$1,079
--
--
--
3
07/22/2024
07/24/2024
$1,019
--
--
--
3
07/25/2024
07/25/2024
$1,259
--
--
--
3
07/26/2024
07/27/2024
$1,319
--
--
--
3
07/28/2024
07/28/2024
$1,079
--
--
--
3
07/29/2024
07/31/2024
$1,019
--
--
--
3
08/01/2024
08/01/2024
$1,259
--
--
--
3
08/02/2024
08/03/2024
$1,319
--
--
--
3
08/04/2024
08/04/2024
$1,079
--
--
--
3
08/05/2024
08/07/2024
$751
--
--
--
3
08/08/2024
08/08/2024
$928
--
--
--
3
08/09/2024
08/10/2024
$972
--
--
--
3
08/11/2024
08/11/2024
$796
--
--
--
3
08/12/2024
08/14/2024
$547
--
--
--
3
08/15/2024
08/15/2024
$676
--
--
--
3
08/16/2024
08/17/2024
$708
--
--
--
3
08/18/2024
08/18/2024
$580
--
--
--
3
08/19/2024
08/21/2024
$547
--
--
--
3
08/22/2024
08/22/2024
$676
--
--
--
3
08/23/2024
08/24/2024
$708
--
--
--
3
08/25/2024
08/25/2024
$580
--
--
--
3
08/26/2024
08/28/2024
$547
--
--
--
3
08/29/2024
08/29/2024
$676
--
--
--
3
08/30/2024
08/31/2024
$708
--
--
--
3
09/01/2024
09/01/2024
$695
--
--
--
3
09/02/2024
09/04/2024
$656
--
--
--
3
09/05/2024
09/05/2024
$585
--
--
--
3
09/06/2024
09/07/2024
$613
--
--
--
3
09/08/2024
09/08/2024
$501
--
--
--
3
09/09/2024
09/11/2024
$473
--
--
--
3
09/12/2024
09/12/2024
$585
--
--
--
3
09/13/2024
09/14/2024
$613
--
--
--
3
09/15/2024
09/15/2024
$501
--
--
--
3
09/16/2024
09/18/2024
$473
--
--
--
3
09/19/2024
09/19/2024
$585
--
--
--
3
Okaloosa Discretionary:
1%
Entertainment
Multiple TVs
TV
Cable or Satellite
Pool and Spa
Community Pool
Hot Tub
Heated Pool
Jacuzzi or Hot Tub
Outdoor Pool
Pool
Included Items and Services
Suitability
Child Friendly
Family Friendly
Restrictions
No Pets Allowed
No Smoking
Outside Amenities
Balcony
Deck or Balcony
Grill
Patio
Patio Furniture
Private Entrance
Private Parking
Other Amenities
Fire Extinguisher
Shuttle
Kitchen Equipment
Coffee Maker
Cookware and Cooking Utensils
Dishwasher
Gourmet Kitchen
Microwave
Oven
Refrigerator
Stove
Toaster
Inside Amenities
Air Conditioning
Bathtub
Ceiling Fans
Central Air Conditioning
Central Heating
Clothes Dryer
Clothes Washer
Combination Tub and Shower
Dining Room
Dryer
Full Kitchen
Hangers
Hot Water
Jacuzzi Tub
Laptop Friendly Work Space
Linens Provided
Living Room
Nice Furnishings
Serving Bar off Kitchen
Shampoo
Shower
Smoke Detector
Towels Provided
Washer
Communications
Free Wifi
Internet Connection
WiFi
Activities
Beachcombing
Boating
Churches
Cinema or Theater
Cycling
Deep Sea Fishing
Health and Beauty Spa
Jet Skiing
Kayaking
Night Life
Restaurants
Scuba Diving or Snorkeling
Shelling
Shopping
Water Sports